DML Audio (based in Denver, Colorado) was formed in 2003 as an audio services business based on nearly thirty years of professional recording experience, studio design, live performance system design, and the mixing expertise of the owner, David M. Lohr.
We specialize in live multi-track concert recording featuring the Metric Halo ULN-8 digital recording system. DML Audio also provides acoustic environment / room response analysis and tuning for live performance, recording studio and voice paging environments.
Services also include professional 1" 8 track open reel analog tape transfers and voice over and music bed recording for advertising and business presentation projects. And DML has the related staff for project design including video and audio sweetening.
All ventures are welcome. The more abstract and challenging the project, the better.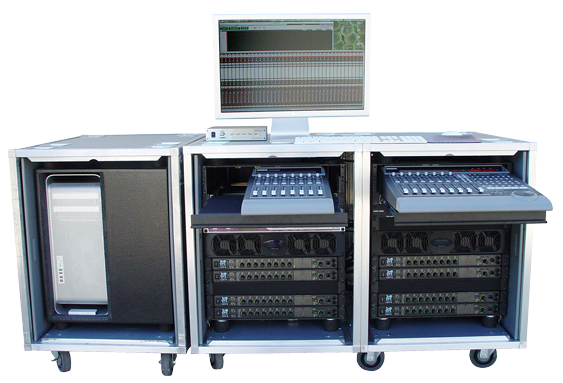 "Pictured is the 64 channel at 192K configuration. Clocking is done with an Apogee Big Ben.
Control is with Mackie Control Universal and MCU Extender."

---